15, November 2022
Surprising Facts About Silicone Sealant That are Worth Knowing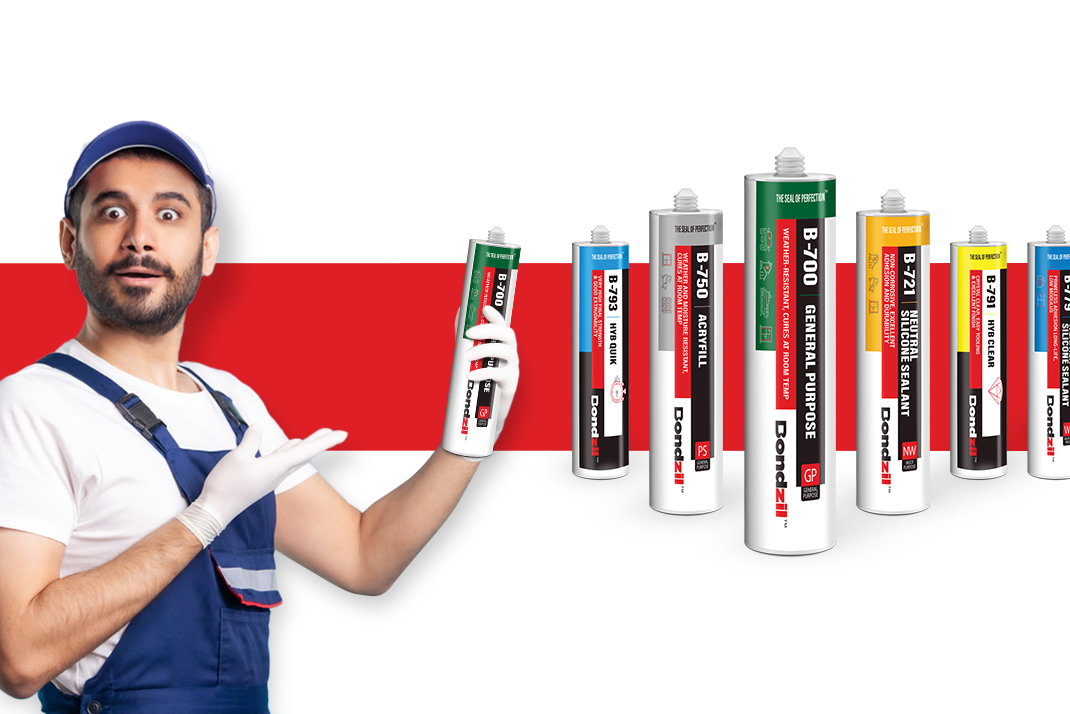 One of the most impressive things about silicone sealant is that it has such a wide array of universal uses. It is the properties of sealant that make it so useful, and quite frankly, desirable. The properties that are going to be discussed are some well-known facts, lesser-known facts, and uses that may not come to mind when first thinking about it.
General Facts
Silicone sealant is able to withstand temperature changes in general but remains stable at extreme temperatures whether they be high or low. Being able to work in temperatures that are below freezing in addition to temperatures over 100 degrees Fahrenheit allows for universal applications.
In addition to the temperature resistance factor, waterproof silicone sealant also aids in the widespread use of applications. Later, the different applications will be discussed specifically based on the specific attributes of sealants that have been covered.
When mentioning waterproof silicone sealant, it may or may not be apparent that sealant is weatherproof as well. Weatherproof silicone sealant is important because it can handle the elements and the temperature changes that tend to come with them.
Another aspect of industrial silicone sealant is that it is able to withstand chemicals. Having a bonding agent that isn't easily susceptible to corrosion based on chemical interaction also allows for different areas of application without the worry of it being structurally compromised.
Silicone sealant also easily lasts for decades, meaning that it is not something that has to be worried about or constantly monitored. Durability and reliability are two factors that add to its value. Having peace of mind could arguably be priceless, especially depending on where the use of the sealant is.
Uses
Now that the many unique aspects of silicone sealant have been covered, the fun part is talking about the many ways it can be used; some of which are lesser known.
Weatherproof silicone sealant is prominently known for its use with windows. What you may not realize about it, is that it also helps in aiding in buffering outside noise, especially when used in conjunction with soundproof windows. Because of the elastic and bonding properties of silicone sealant, it is able to create a seal that allows for the ability to help damper noise.
Waterproof silicone sealant is not just for windows to a home or automobiles, although it speaks for itself as to why it is such a great choice of use. Using waterproof silicone sealant is ideal for aquariums. Not only does it work fully submerged, but it is also able to create a bond that is strong enough to hold in the pressure created by the weight of massive amounts of water. Also, it is safe for plant and animal life alike.
Having mentioned the facts about how silicone sealant is waterproof, chemical resistant, and a strong bonding agent, would you ever think about it being applied to fabrics? Most people remember bedazzling different clothing to add style to it in a customized way. When using sealant as a form of glue for different materials such as beads or even badges or fabrics, it can adhere these items without piercing the fabric which can compromise it over time. And since it is chemical resistant and can withstand temperature changes, throwing it in the washing machine will be of no issue.
Modern trends at home can also be made easier with silicone sealant. Accent walls have become quite popular and use different materials like wood or tile for example. Most people think about using silicone sealant for tile on the floor or in the bathroom, but it can just as easily be used to tile a wall. Also, rather than screwing in wood planks for an accent wall, using silicone sealant will take away the need for drilling while also keeping the aesthetic clean and natural without creating holes.
Silicone sealant can also be used in an artistic way that may not come to mind immediately. Sometimes it is used as a grout replacement, which also means it can be used the same way when making a mosaic. Just like with grout, sealants can come in a variation of colours, allowing for it to be used to add an accent with colour, or in order to not become a distraction, the clear sealant can be used so all of the focus goes directly into the art itself.
Who Would Have Thought
Silicone sealants offer what seems like a nearly endless number of options when it comes to its application. With that being said, it does not mean that it can be used for anything and it is always important to make sure that the use is appropriate and safe specific to what you are thinking about using it more. Be aware of what needs to properly be done in order for the seal to bond appropriately to get the desired outcome.