31, March 2022
A guide to silicone sealants & their types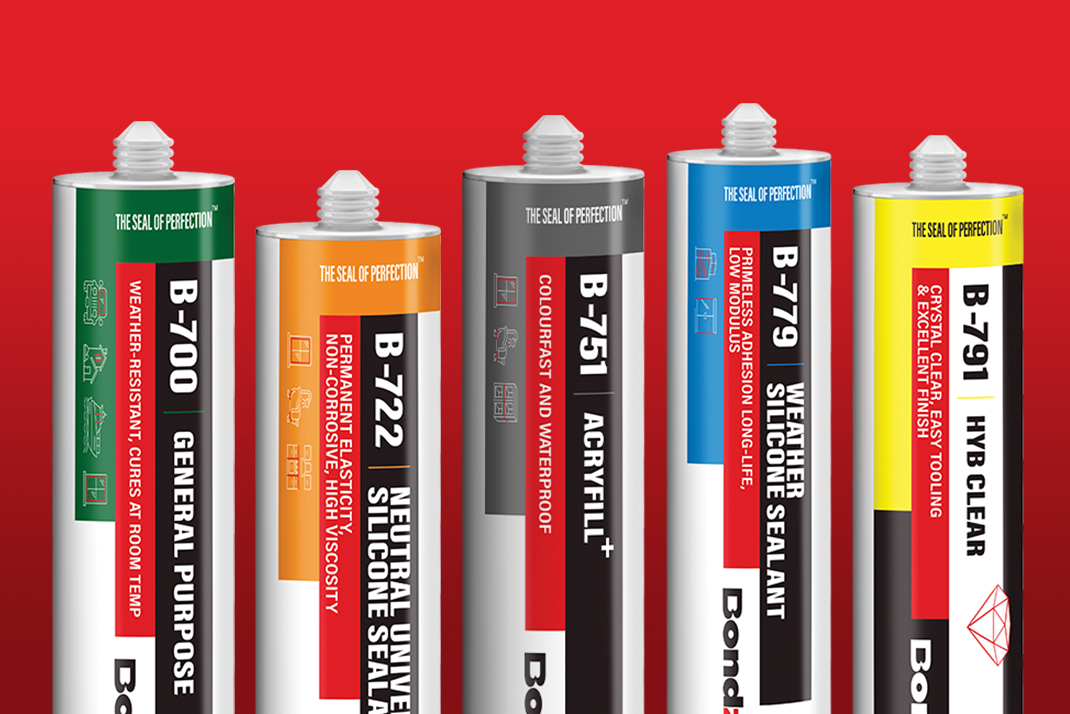 Adhesives have turned up to be one of the most underrated yet important tools in the industrial world. They are being used at almost every level, be it minimal repairs or fixtures at a large scale. In this group of adhesives, did you know that there exists a water-resistant adhesive called "Silicone Sealants" that has some magnificent properties? They are gel-like substances in a liquid form whose chemical components differ from the usual polymer-based organic adhesives. Due to this, they hold up better durability, and manage stability and elasticity of objects with ease. Be it repairing anything at any extremity of temperatures, it is one of the best options to consider.
While considering opting for a silicone sealant, there is one crucial aspect to be taken well care of. This is "The Curing Process". The curing process is essential since it helps in letting the sealant dry. This process might end in just about a day. The ideal temperature to do so should be somewhere between 40 to 100° Fahrenheit. The humidity level should be between 5-95%. In some cases, it might also take up more than 24 hours and go on for long. This depends on the thickness level of the silicone sealants.
If we talk about its application, it can be processed and applied effortlessly. Mostly, they can be applied and used in many settings, but their application varies from industry to industry. For eg: Marine, General Construction, Engine Gastling, Automotive, Industrial maintenance applications etc. No matter where they are applied, they'll be resistant to chemicals, weather and moisture, making them perfectly suitable for both indoors and outdoors. To further elaborate the distinctiveness, here are the types of silicone sealants that are commonly used. We at Bondzil, also provide the following:
Weather Silicone Sealant:
General Purpose Silicone Sealant:
Neutral Silicone Sealant:
Acryfill Silicone Sealant:
Hybrid Silicone Sealant:
Silicone Sealants work in the best way to seal and fix almost any surface. At Bondzil, we help you deal with all your concerns regarding fixings and sealings. You can check from our wide variety of products available and see what works out the best for your purpose. We provide a cost-effective, authentic and durable product range for you. If you have any queries, you can email us at info@bondzil.com or ring us at 1800 212 6274 (India) or +91 8100041000 (International). Happy Fixing!