01, April 2022
The Do's and Don'ts of using Silicone Sealant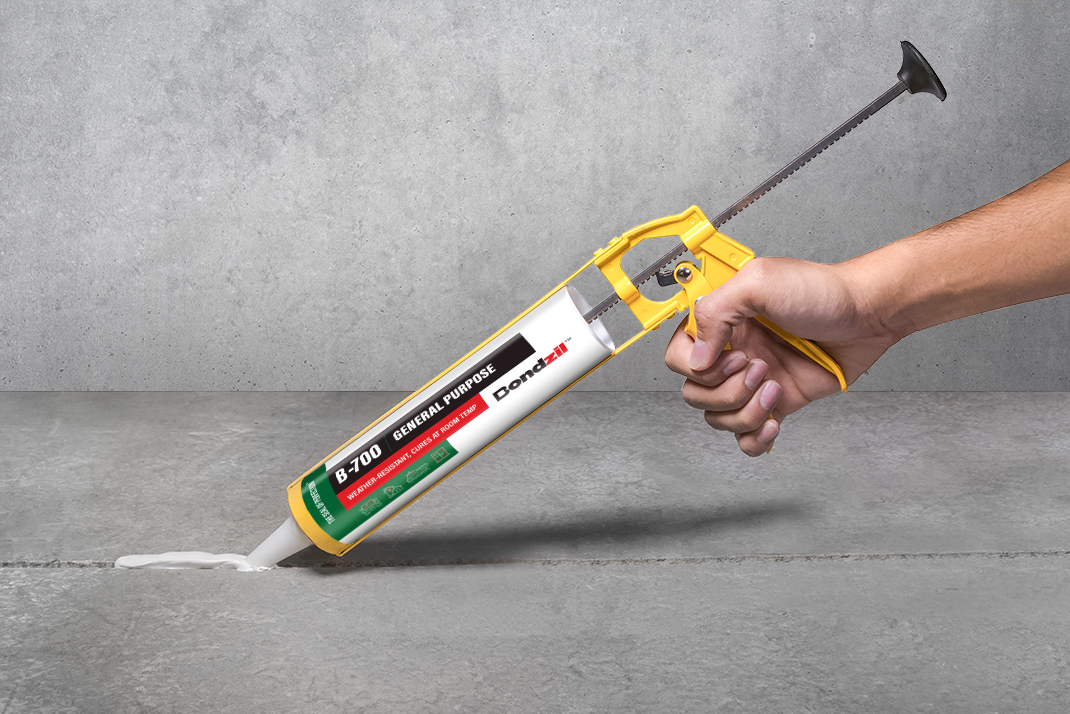 Using Silicone Adhesive and Sealants for the First Time
If you've ever worked in a manufacturing environment, you've probably come across silicone glues and sealants. Silicone sealant can be used for a variety of purposes eg: industrial silicone sealant, fast drying silicone sealant, fast cure silicone sealant etc., but unlike other adhesives, it must be allowed to dry before use. The most important step to be followed is called the curing process. Curing is the process of allowing anything to dry, and while it is not difficult, it takes a long time. It may take a long time for the sealant to dry if it is thick. Silicone adhesives are fast drying and can be used in as short as 24 hours, but sometimes it may end up taking more time too. Here are some pointers for getting the most out of silicone adhesives and sealants. We advise you to be aware of the following for your own benefit.
Use of Silicone Adhesives and Sealants: Dos and Don'ts
DO's
WHENEVER POSSIBLE, USE A PRIMER
Primers are necessary because they aid in the adhesion of sealants to the surface being protected. This is why they're crucial. Some primers have a short shelf life, yet they can increase adhesion by 20%. They can be applied with a brush or a cloth and will aid in the bonding process.
THINKING ABOUT THE SHELF LIFE OF A SILICONE SEALANT
Most modern sealants cure at a rate of 2-3mm every 24 hours, thus they won't survive long in the tube. If kept in hot and humid environments, they have a short shelf life. Keeping them in the fridge will help them last longer, and ensuring that their nozzles are continuously attached will help them cure more slowly. Obviously, wait until you're ready to utilise the tubes before opening them.
MAKE YOUR WORKSPACE READY
Keep in mind that other people and dogs may come into contact with the area where you're working. Keep your silicone applicator away from children and pets. In this situation, choose a well-ventilated location.
A SIMPLE METHOD FOR REMOVING SILICONE SEALANT
People are always curious if there is a magical product that may assist them to remove the sealant. That is not the case. The only method to get rid of sealant is to do so. You can sand it down or use a cheese wire or a sharp knife.
Don'ts of working with a silicone sealant
NOT CHECKING THE DATE OF EXPIRY
Make sure the silicone adhesives and sealants you wish to buy aren't out of date before you buy them. Most of the time, this is something which goes overlooked. When a silicone sealant reaches the end of its shelf life, it begins to change in an unfavourable way. Tubes that are out of date take a long time to dry and are no longer useful.
THE SURFACE IS NOT CLEANED
It will be difficult to form a strong and good bond if the surfaces you are dealing with contain any dirt, oil, grease, or other residues. Before you begin your work, make sure you thoroughly clean the surfaces and allow them to dry.
NOT KEEPING A WELL CHECK AT INSTRUCTIONS
There are numerous varieties of sealants and adhesives, each with its own set of directions for application. The time it takes for the sealant to dry, for example, varies from person to person. They may need to be combined with other ingredients before being utilised. Always read and follow the instructions in their entirety and in the correct order to do this.
Silicone Sealants work in the best way to seal and fix almost any surface. At Bondzil, we help you deal with all your concerns regarding fixings and sealings. You can check from our wide variety of products available. Naming a few, we have industrial silicone sealant, fast drying silicone sealant, fast cure silicone sealant, general purpose silicone sealant, hybrid silicone sealant, etc. and see what works out the best for your purpose. We provide a cost-effective, authentic and durable product range for you. If you have any queries, you can email us at info@bondzil.com or ring us at 1800 212 6274 (India) or +91 8100041000 (International). Happy Fixing!