29, September 2022
How to Choose the Right Silicone Sealant for the Job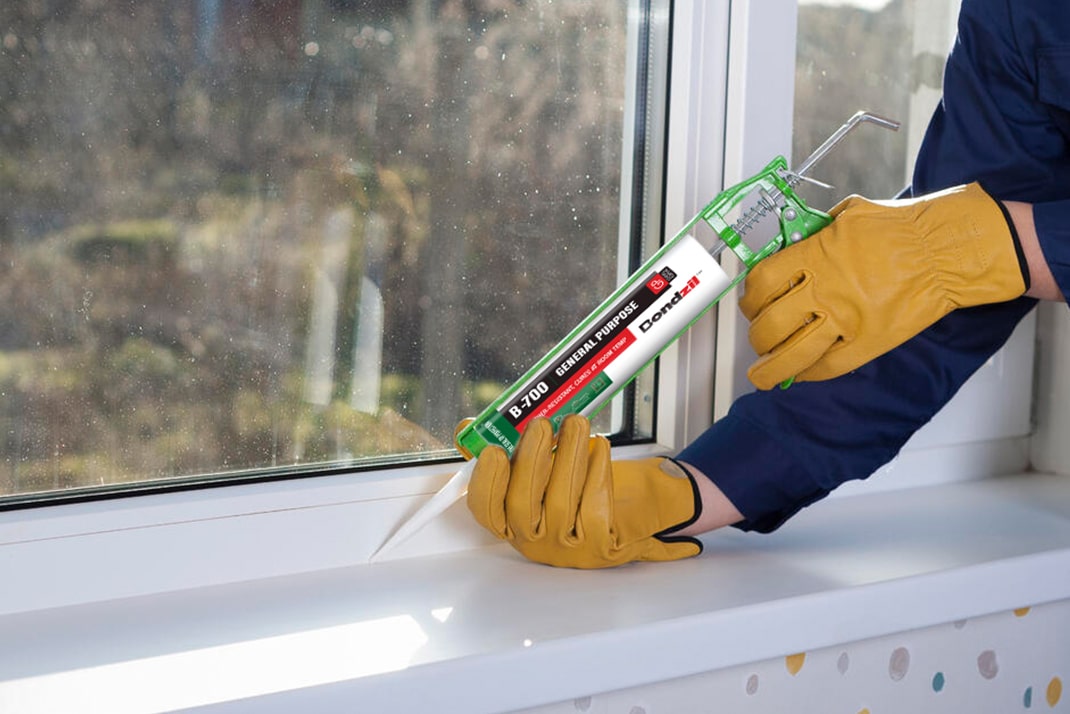 Where to Begin
Different projects require different tools for the job, and it is no different with silicone sealant. Don't be fooled by the fact that caulk and silicone sealants come in very similar packaging because they are not at all used for the same applications. In fact, different silicone sealants aren't even used for the same applications, which is why we are going to discuss the different silicone sealants for proper use, and why they are used for that project.
A quick talk about caulk is that it has limited use and is for filling gaps for basic indoor use such as walls, windows, and ceilings. The main difference between silicone sealants and caulk is that silicone sealants are built to handle expansion and contraction, which is why they are so versatile.
Indoor Uses
Whether tackling a new build or a renovation, the use of silicone sealant will be inevitable in two important areas in your home: the kitchen and the bathroom. With any work that is being done, it is always important to make sure it is done properly in order to protect your investment. General Purpose Sealants go well beyond the practical use of windows, which is probably the first thing people think about when hearing about them.
Kitchen
Kitchens are considered the heart of the home because that is where the meals are made and bring everyone together. When it comes to the kitchen, more is involved than simple aesthetics like the colour of the cabinets or the paint on the walls. Kitchens now are one of the most customizable places in the house. From the floors and then moving up to the countertops, and the different styles of sinks that sit in them and the faucets are chosen to go with that, the options are endless. Between those four different topics mentioned, there could be different silicone sealants for the kitchen for all of them.
The kitchen takes the biggest hit when it comes to messes, which is why it is important to make sure the correct silicone sealant is used in the right place. Tiled floors and tiled backsplashes are both going to need a general silicone sealant whereas a neutral silicone sealant would be better for something like granite or marble countertops. When it comes to the faucets and sinks, looking at the General Purpose Pro+ (B-702) would be a good fit. It is always important to consider what each aspect will be dealing with most when it comes to choosing the appropriate sealant. Mildew and moisture and what chemicals the sealant will be coming in contact with are just as important as the surface it will be coming in contact with, which is why Neutral Universal Silicone Sealant (B-722) is another one to keep in mind.
Bathroom
There are similar elements in the bathroom that also exist in the kitchen, however, the differences between the two are still worth noting. Bathrooms have to handle high amounts of humidity and moisture, which is why mould is a key issue. Silicone sealant for the bathroom can still vary based on its specific functions. Faucets and bathtubs are still going to benefit from a sealant such as General Purpose Pro+, but looking at Neutral Sanitary Silicone Sealant (B-723) is a good fit for areas that need non-corrosive, mould-proof, and chemically resistant properties.
Another element in a bathroom to think of is glass because a lot of showers have glass doors, where yet again, these Neutral Sanitary Silicone Sealants are again a great option. Keep in mind that the colour of the sealant can really make a difference depending on the surface it is going to be used on. Bondzil gives clear, white, and black, but also gives other colour options, meaning aesthetics will be seamless.
Aquariums
Now that the benefits of silicone sealants have already been established, there is another for indoors that may not apply to everyone. A silicone sealant for an aquarium seems obvious at this point, but all of the properties it has to have rolled into one package in order to work are what makes it a necessity. General Purpose Aquarium Silicone Sealant (B-706) is not only mildew resistant but non-toxic too. It can literally handle the pressure of keeping aquatic animals alive in a safely sealed environment. It is also worth mentioning that this same sealant can be used with pools as well.
Outdoor Uses
Having such a wide variety of options for silicone sealants means the possibilities are endless. Think outside the box of a home or building, because everything doesn't just sink, tiles, countertops plumbing, glass, metal, windows, bathtubs and showers, despite the fact that the list seems like it covers just about everything. Believe it or not, silicone sealant goes even further into the realm of its capabilities.
Concrete
As solid as concrete is with its many applications, it is well-known how susceptible it is to cracking. Between temperature changes, the elements, ground shifting and unforeseen events, concrete takes a beating, but it can only handle so much. Despite concrete being designed to crack in specific places, sometimes it can happen in areas it wasn't meant to or can spread or worsen. Using a silicone sealant for concrete is designed to handle the elements and temperature changes. Not only do Weather Silicone Sealants (B-780) physically and aesthetically fill in the cracks, but they are also designed to create a strong bond as well. This can help with the severity, or worsening of the issue, but also can help with safety when it comes to tripping and falling.
Automotive
It may not be the first application that comes to mind, but silicone sealant for automotive is covered too. Being that General Purpose Auto (B-707) is industrial grade and made for bonding and sealing glass, aluminium, painted surfaces and more, at minimum, you won't have to worry about a leaky window or windshield anymore. Don't think these applications are limited to cars, scooters, or bikes; these are made to handle marine-grade issues, so even boats can benefit from them.
Customisation
Bondzil Silicone Sealants are entirely customizable when it comes to the application based on the need and the use. There are 8 different General Purpose Silicone Sealants alone, 3 Neutral Sealants, 2 Weather Sealants, 2 Acryfill Sealants, 3 HYB Sealants, and 5 different Sausage Packaging options. Needless to say, Bondzil has the silicone sealant for whatever job you need, but with clear, white, black and other colour options available, there are well over 70 different options available.