30, January 2023
The Best Way to Use a Silicone Sealant Gun For Ideal Results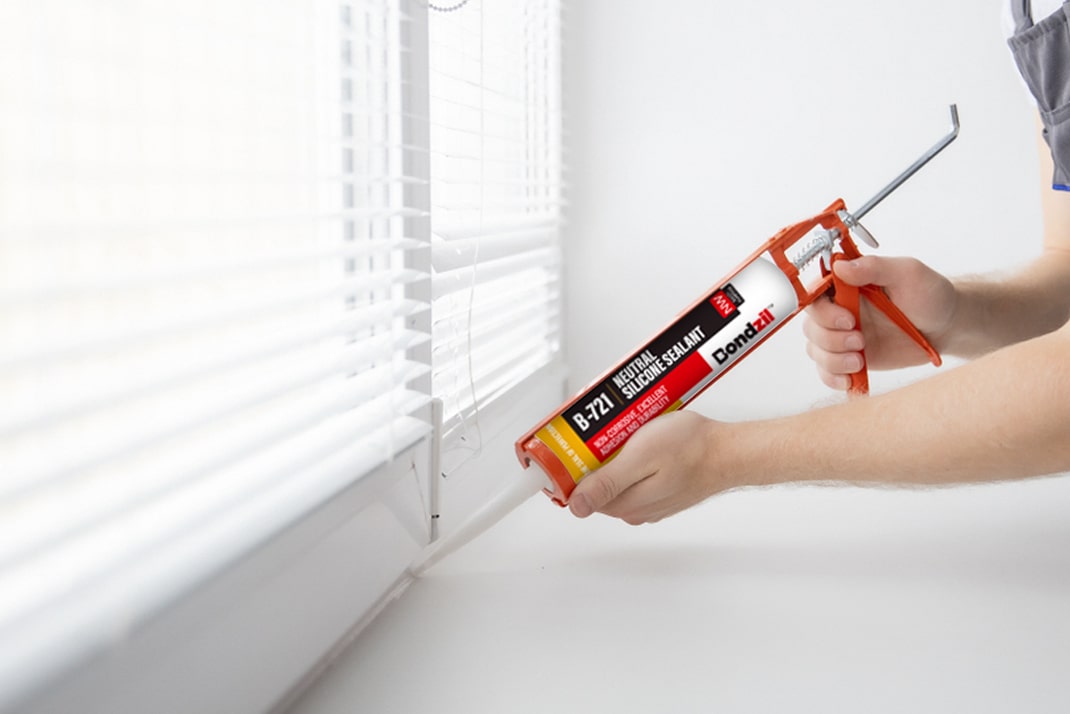 Whether you use a silicone sealant gun to repair leaky areas, offer insulation and water resistance while installing fixtures, position windows, or complete other household projects, caulking is a typical method of sealing up gaps or joints throughout your home. Caulk often comes in disposable plastic or cardboard cartridges with a plunger and an applicator tip. One of them must be put into a caulk gun, which must then be used to apply caulk and other goods by pulling a trigger that turns on the plunger.
When you aim the cartridge gun at a surface, the plunger easily pushes the caulk there. You can buy a variety of caulk in cartridge form and put it in your caulking gun. Bondzil sealants adhere to practically any surface, including wood, concrete, metal, ceramic, and tiles, and are made for use with all types of indoor and outdoor applications.
The best way to apply silicone sealant using a caulk gun
Although using caulk and silicone is straightforward, there are a few easy measures you should take if you want to use your caulk gun effectively.
Here's how to use a caulk gun to apply silicone caulk and sealants.
Clean up the surfaces and remove any outdated caulk. To remove any residual caulk from ceramic tiles or sink edges, use a special scraper. Use a caulk remover spray and towel to clean away any stuck-on residue.
Prior to applying the sealant, it is crucial to make sure any residue from the sealant remover is eliminated because it may impair or even prohibit the sealer's adhesion.
Some caulk removers need to be treated with specific chemicals to get rid of their residue.
Before applying fresh caulk, disinfect the surface with a towel soaked in a cleanser with a bleach base. Continue when the surface has dried.
You can prevent extensive caulk joints by taping. To protect the margins of the areas you want to caulk, use painter's tape. In order to prevent seepage, make sure the tape is applied tightly.
This will lessen any unwanted spills or excess and assist in laying down an even layer of caulk.
Put the caulk on. If the cartridge includes a built-in snipper, use it to open the caulk tube by slicing off the tip at a 45-degree angle. Use a tiny nail or other objects to make a small hole in the tube's seal.
The caulking gun should be held at a 45-degree angle. Firmly but carefully press the substance in the direction of the surface. For a uniform coat, smoothly move the caulk tube's tip along the joint as you apply the caulk.
Pro tip from Bondzil's experts- Wear rubber gloves whenever applying caulk or smoothing joints to prevent getting the sealant stuck on your fingers.
How to choose the ideal sealant for your application
Acryfill caulk:
Appropriate for sanitaryware, construction works, and other purposes. In order to ensure a perfect and smooth fill, Acryfill sealants are composed of acrylic emulsions and specialised chemicals. They produce a paintable seal with very strong resistance to UV rays and harsh weather. Acryfill caulk can cause itching in the throat and eyes because of its highly irritating smell. However, Bondzil Acryfill sealants are engineered using a low VOC formula, so they are safe for your eyes or throat.
Silicone sealants:
Silicone sealants are the best caulk choice for sinks, tubs, windows, buses, and showers, as well as the exterior of a home and other automobiles. They have qualities that allow them to perform great on glass and other nonporous materials as well. Silicone sealants produce a robust but elastic seal, and when it comes to elasticity there's no silicone sealant better than Bondzil.
PU sealants:
Polyurethane sealants are ideal for use on masonry, concrete, vinyl siding, and windows. They can be painted upon and are more durable than silicone, and remain elastic forever. PU sealants are also renowned for their excellent weather resistance. However, they are quite challenging to apply and can create a mess. So, you might want to call some sealing experts for the task.
Conclusion
Using a silicone sealant or a caulk gun is quite learnable. But before you begin to work with the caulk gun, you must choose the right kind of sealant. If you apply the right kind of caulk, sealing up joints, cracks, or other gaps in your home can be done in a blink of an eye, even for a novice.
If you're still unsure about choosing the appropriate sealant, get in touch with Bondzil's team of experts and we will solve all your sealing problems.