28, January 2023
Why is B-702 General Purpose Active+Silicone Sealant so effective?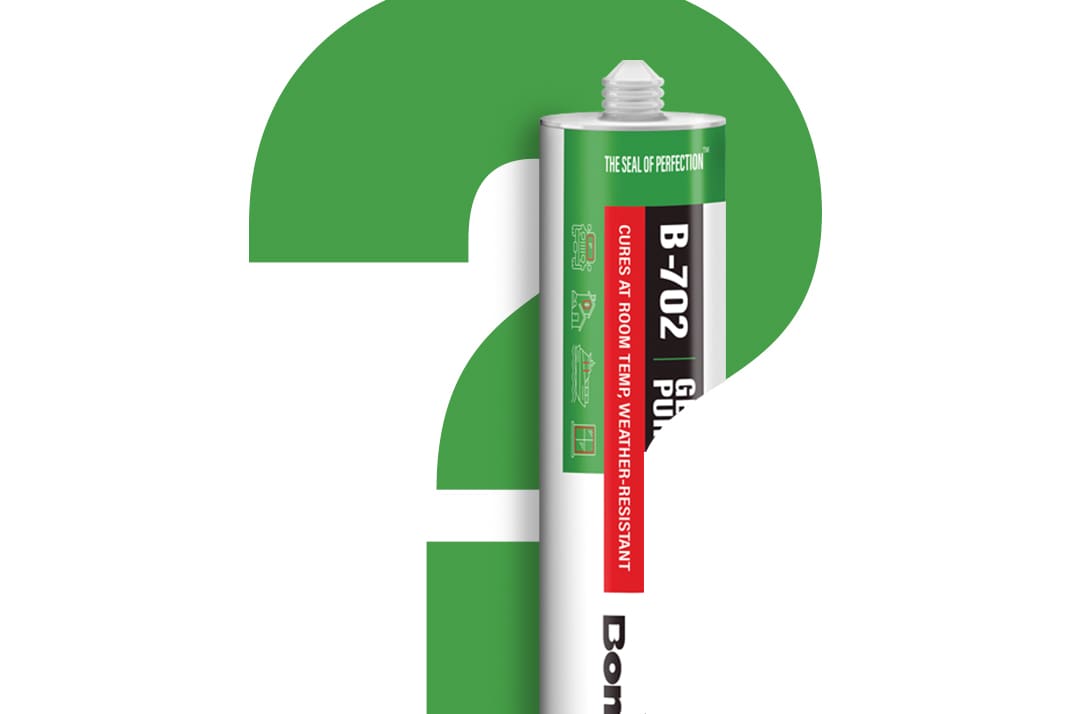 A single component Acetic sealant, B-702 General Purpose Active+ Silicone Sealant starts forming skin in just 7 minutes and cures in just 7 days at room temperature.
Unlike other silicone sealants, this sealant produces extremely low VOC and remains antifungal for a very long time. With its UV-resistant formula, B-702 General Purpose Active+ Silicone Sealant can be used from -20°C to 120°C.
B-702 is available in a variety of shades- clear, black, and red to name a few. Its unique non-slump paste makes it ideal for both indoor and outdoor applications.
Also since its remarkable water-absorbing capabilities, it's positively preferred by marine manufacturers for bonding marine, and automotive vehicles such as ships, speedboats, cars, scooters, etc.
What are the applications of B-702 General Purpose Active+ Silicone Sealant?
1. Bondzil Automotive Silicone Sealant for Bonding
Bondzil B-702 General Purpose Active+ Silicone Sealant can be used to bond a wide range of automobile parts.
It can accurately patch up leak-causing microscopic cracks and scrapes on a windscreen.
There may be a small space between the windscreen and the frame that it is fastened to in some car models. Although it is invisible to the unaided eye, this gap lets moisture into a car.You might think that a small quantity of water getting into your automobile is not a huge concern, but just wait till winter comes and the damage is worsened by the water freezing. On the other side, our automotive silicone sealant can fill this space.
Your car's condensation from a leaky windscreen can cause major long-term damage, such as the rusting of metallic frames and other components. Use our weather-resistant silicone sealant to temporarily avert this problem.
We advise using the black silicone sealant to fill up the gaps between your vehicle's windscreen in order to maintain the aesthetics of the vehicle.
2. Bondzil Silicone Sealants for Marine Vehicles
Designed to withstand harsh marine environments, B-702 General Purpose Active+ Silicone Sealant acts as a multipurpose marine silicone sealant for ships and speedboats.
Bondzil B-702 is a high-quality marine silicone sealant that provides strong, flexible, and durable elastomeric bonds that seal against the elements to ensure that your speed boats and ships perform reliably.
This extremely watertight maritime silicone sealant is ideal for bonding and sealing various substrates like thru-hull fittings, decks, etc., to greatly increase your marine vehicle's seaworthiness.
By applying the science of complete moisture lock, B-702 General Purpose Active+ Silicone Sealant streamlines the design and manufacturing processes of marine vehicles worldwide.
B-702 silicone sealants are suitable for use on a deck and hull because they have high tensile strength and good adherence.
Marine equipment's high level of flexibility also contributes to its longer lifespan because it must bend when it comes into contact with choppy waters and waves.
By creating an elastic bond on the windows, this silicone sealant for windows helps keep water out of the vessel and ensures everyone's safety.
3. Bondzil Silicone Sealant for Construction Applications
B-702 silicone sealant is an excellent bonding and sealing material for all types of buildings because of its high flexibility and durability. Its weatherproof technology allows it to withstand harsh weather, moisture, and sunlight without cracking.
Bondzil General Purpose Active+ Silicone Sealant is one part, easy-to-use, and paintable sealant. Additional advantages include:
B-702 silicone sealant helps exterior paints and coatings endure the effects of the sun, air pollution, and ageing while extending their lifespan.
Structural materials are assured to stay in place whether they are extended, built, connected, or glazed by using B-702 construction silicone sealants.
As a means of preserving and maintaining commercial and industrial façades for years to come, B-702 General Purpose Active+ Silicone Sealant can be used for glazing, aluminium folds, curtain walls, and more.
Additionally, this sealant makes building structures more flexible, enabling materials to absorb stresses and movements brought on by wind and earthquakes.
Buildings become more energy-efficient as a result of Bondzil General Purpose Active+ Silicone Sealant since it locks damp and cold/hot air from entering through joints or gaps.
Conclusion
Ingenious and multifunctional, Bondzil B-702 General Purpose Active+ Silicone Sealant is appropriate for use in construction, marine, automotive, and other industrial and commercial applications.
Bondzil also offers sealing solutions for plumbing and sanitary applications, draught-proofing, metal-to-metal joining, HVAC systems, and other applications. To check our entire catalogue, click here.