14, June 2022
Types of Silicone Sealants Used in Building and Construction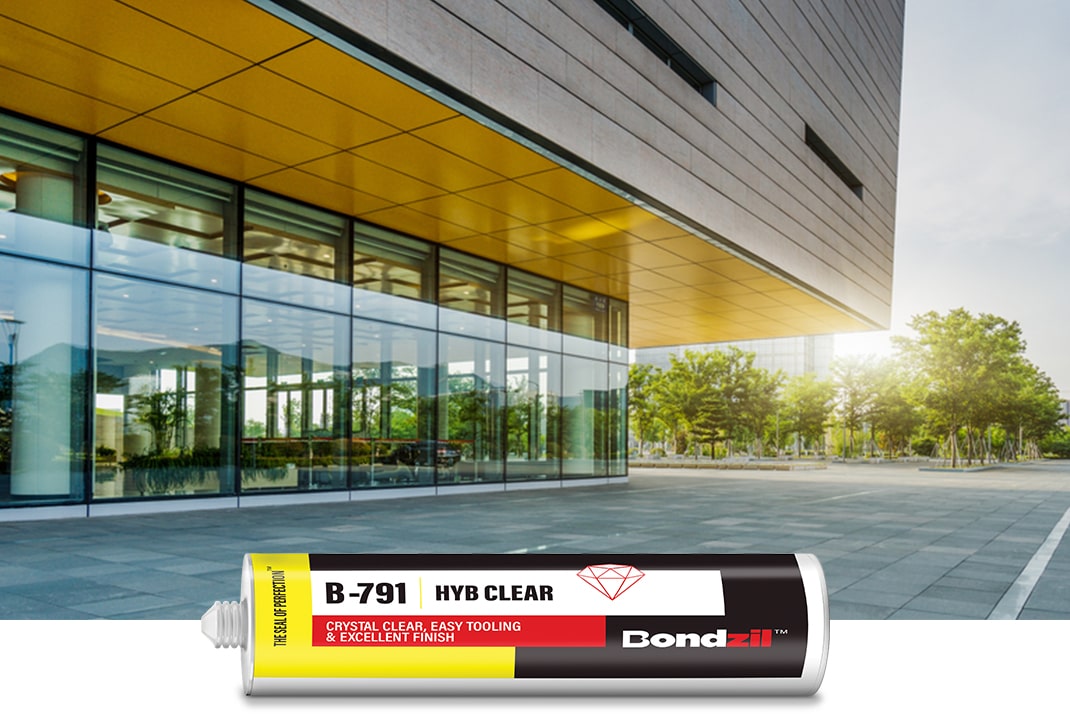 Did you know that almost every home, building & construction is incomplete without Construction Silicone Sealants?
Yes, it is true as Silicone Sealant is the finisher for every residential & commercial structure.
Look around, you will see malls, homes, offices, hospitals, public toilets, schools & many more constructions. All these constructions are finished after applying the seal of silicone sealants.
Why is applying Silicone Sealant in homes, buildings & other constructions important?
Silicone Sealant is made of Silicone. Silicone is a polymer made of siloxane.
It is rubber-like in texture & has adhesion characteristics.
The main purpose of using silicone sealant at joints of structures is to keep out insects, dust particles, air & water.
Basically, silicone sealant keeps the exterior particles from entering indoors by forming an airtight seal & blocking the tiny space present between joints of walls & windows.
Silicone Sealant is compatible with multiple substrates like concrete, metal, plastic, aluminum, glass & more.
It is important to apply silicone sealant as it provides solubility, flexibility & resistance from corrosion to your structures.
Purpose of Silicone Sealant:
Creating a barrier so other substances can't pass through it
Maintain necessary sealing properties
Fill in the space between two or more substrates
Bondzil is a global Silicone Sealant manufacturer that provides many types of silicone sealants. Each sealant is formulated & designed for a particular job.
For basic household repairs, General Silicone Sealant is used & for construction purposes, there is a range of silicone sealants available in the market.
Sharing here the list of,
Types of Silicone Sealants used for Building And Construction.
1. Acryfill Silicone Sealants
This silicone sealant is formulated by acrylic emulsions. Acrylic Emulsion is a process of mixing acrylic with silicone.
Acryfill Silicone Sealant is specifically selected to be applied on spaces that need more flexibility and are to be painted afterward.
The main purpose of choosing Acryfil Silicone Sealant for such a specific construction job is that the seal produced by Acryfill is more flexible than other silicone sealants used for construction purposes. It is also paintable.
Primarily it is used in finishing touches after the base construction. It is applied to fill gaps between doors, windows, & tiles.
2. Neutral Silicone Sealants
Neutral Silicone Sealant releases alcohol while curing & skin forming. Due to this phenomenon, Neutral Silicone Sealants are odourless.
Neutral Silicone Sealants have strong adhesion properties for Granite, Ceramic, Plastic, Glass & Aluminium.
The mentioned materials are typically used in galleries, museums & washrooms. Thus, Neutral Silicone Sealant is popular for plumbing, sanitary & decor purpose.
Typically, it is used for plumbing & sanitary purpose as the seal produced by it is waterproof. It easily cures around water surfaces.
Apart from it, neutral silicone sealant doesn't turn yellow or crack. So you should use Neutral Sanitary Silicone Sealant if you want to fix a basin, fit sanitaryware, or stop water leakage.
3. General-Purpose Silicone Sealants
General Purpose Silicone Sealants are generally used for household repairs & during the renovation of the house.
It is mainly used for smooth & non-porous substances. General Purpose Silicone Sealant has a quick curing time & hence is used for glass curtain wall structuring.
It is also used in the construction of small to large-scale aquariums. Besides General Purpose Sealant also works with wood & plastic.
Thus it can also be used for laying out kitchen plans, bonding cabinets, table tops & more.
During renovation & restructuring, it is used for glazing windows & filling cracks.
General-purpose silicone sealant is handy & can be also used by a layman for basic household repairs or for DIY Cabinets, shelves, etc.
In most cases, General Silicone Sealant should be used for indoor building, fixing & fittings.
4. Hybrid Silicone Sealant
Hybrid Silicone Sealants as the name suggests are one of the strongest silicone sealants used for construction purposes.
While Neutral, General & Acryfill Silicone Sealants are also strong & durable agents for construction, they are not much preferred for large-scale constructions.
The reason behind choosing Hybrid Silicone Sealant for large-scale construction is that it has adhesion qualities as well.
Hybrid Silicone Sealant is made of silicone & polyurethane technologies. The use of polyurethane technology makes the sealant stronger & forms an unbreakable bond with the surface.
Hybrid Silicone Sealant is used to engineer a strong infrastructure. Not just for buildings, homes & bridges but Hybrid Silicone Sealant is also used in the making of engines, manufacturing units, and machines.
Hybrid Silicone Sealant is used by engineers, builders & developers for construction.
5. Weatherproof Silicone Sealant
As mentioned at the beginning of the blog. The main purpose of using Silicone Sealant is to fill gaps between joints.
When a building or glass building is constructed. There are many tiny spaces remaining between intersections & pathways of the entrance.
These gaps are filled using Weatherproof Silicone Sealant as it doesn't react to rain, heat, wind & UV Rays.
It stands unaffected by environmental changes & thus protects your structure from adverse damage.
Weatherproof silicone sealant is used for the finishing of large-scale construction and basic terrace installations like metal roofing & solar panels.
If you have any construction job at hand & are looking for Quality Silicone Sealants. Get in touch with us.
We are a Global Silicone Sealant Manufacturer & Supplier. We also offer a wide range of silicone sealants used for construction purposes.
You can find our range of General Purpose, Neutral, Acryfill, Weatherproof & Hybrid Silicone Sealants here.